INCREASE YOUR TURN • GAIN 20+ yards
•
IMPROVE CONSISTENCY
•
Lower scores
Golf PerSonal Training
Adult Golf Personal Training
Private or semi-private training
In-house or hybrid/virtual options
Off Season or in season specific training
Access to user friendly app
Junior Golf Development Program
Private or semi-private training
In-house or hybrid/virtual options
Age-appropriate golf specific training (ages 5-18)
Off Season or in season specific training
Access to user friendly app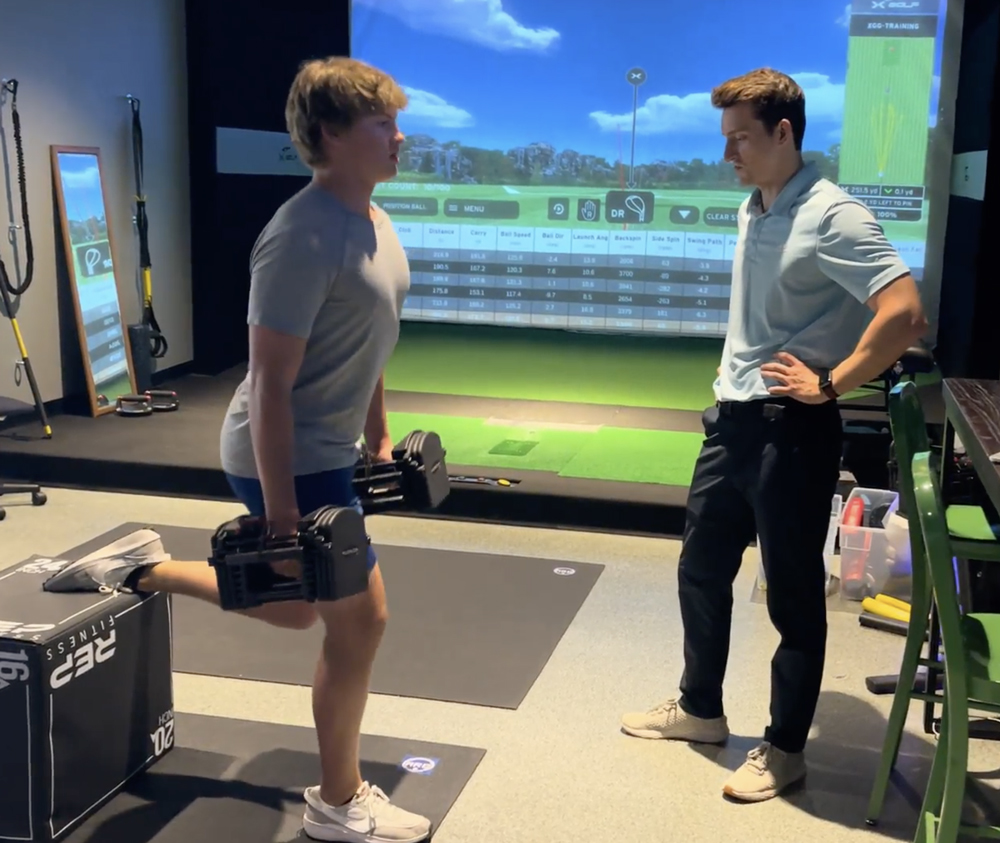 I've been working with Wade for 2 months now and I've seen significant gains in my flexibility and lower body strength.
His guidance and workouts have helped reduce pain in my hips and dramatically increased my flexibility. He clearly explains the "why" for everything he has me working on and keeps things simple – he's awesome to work with!
I started with Wade after having lost some clubhead speed and flexibility over time. In just three months my flexibility has improved greatly, my strength is also improving. He has helped me turn that into 5 mph more clubhead speed on the driver and some great confidence in my game.